04/26/2011
blogSpirit has just launched its new website for its blog product lines: http://www.blogspirit.com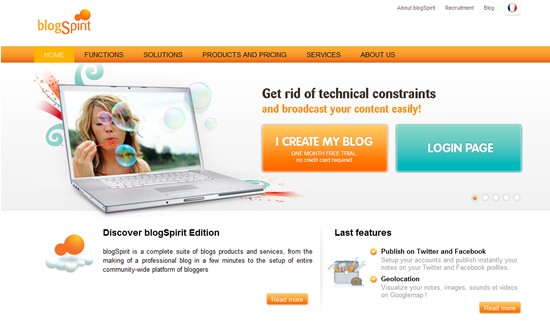 This platform presents the blogging solutions we provide to companies since 2004. Three solutions of blogs are available: blogSpirit Starter, blogSpirit Business and blogSpirit Community. The orange logo represents this product lines whereas the purple one is used for the company which has the same name (http://corporate.blogspirit.com/en). The green logo, talkSpirit, is used to represent our community platform product lines. Here is the entire blogSpirit family:
Internet Word in Earls Court, London, is the Europe's leading event for digital marketing and online business: over 300 solution providers and 12,000 visitors are expected.
From the 10th to the 12th of May, talkSpirit will welcome you at the stand E1050.
It will be a pleasure presenting you our solutions and showing the last projects we worked on. We look foward to meeting you!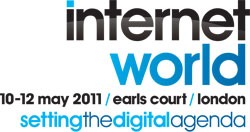 04/20/2011
talkSpirit and IBM have set up a partner relationship. This anoncement was made during the last Lotusphere event in Paris.
IBM Lotus Connections is an enterprise social network software, helping organisations to create links among the individuals of their ecosystem (employees, customers, partners) and accelerate the access to collective intelligence.
talkSpirit is our solution to help companies in their participatory and conversational projects, though dialogue spaces which promote interaction.
This solutions can be used:
through a new application available in the Lotus Connection's catalogue of applications
throught activity widgets linked to the users' profile.
Here is a view of our application inside the Lotus Connections environment. IBM Connections is now full of features to engage conversation, participation and interaction.